I have just uploaded a program I wrote a couple of weeks ago to GitHub. The program is a sudoku solver which I wrote in Java. I am also posting the source code below.
Usage
The program reads the sudoku from a text file called "Sudoku.txt". Which should be formatted like so:
Where the 0s are the blanks in the given puzzle. The program will then print the solution to the command line.
When input the puzzle above: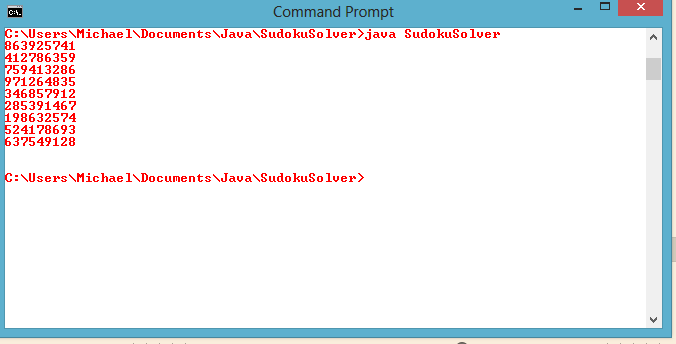 Here is the source code: